Google recently announced that a key update has been implemented to AdWords' My Client Center (MCC). This is great news for PPC campaign managers who oversee multiple accounts and campaigns. Read on to find out more about the latest Google Adwords changes.
Google AdWords Changes | Interface
User-Friendly Campaign Management
In order to simplify the user dashboard, My Client Center (MCC) has been retired and is now referred to as Campaigns. By clicking on the Campaigns tab, PPC managers can now access up to 20 campaigns at once instead of having to navigate back and forth to each individual campaign. Other features include advanced segmentation and filtering options, including the ability to update daily budgets, conduct a performance review and create new campaigns all from a single screen.
Create More Insightful Reports
Marketers can now access beyond 90 days of data, which is one of the most beneficial Google AdWords changes. You can see each account's performance with frequently updated account-level data that matches campaign-level data. This means that you no longer need to search individual accounts in order to get updated metrics. For companies that do not have PPC managers, consider teaming up with a Google Partner. This is a Google-certified agency that can help you make the most of your online advertising and build your web presence.
Improved Automation and Recommendation
All PPC marketers know how time-consuming the process of keyword targeting can be. Google recently revealed that 15 percent of daily searches on Google are unique and have never been searched before.
Automation
One of Google AdWords changes includes a re-design of dynamic search ads. It will be released in a few months to help make the keyword-finding process much simpler.  First Google webcrawlers will review the content of your site, then it will match unique pages with keywords. Finally, it will create ads that match the most relevant landing page.
Recommendation
This will also help marketers with optimization by providing category recommendations based on your website's content, suggested max bids for each recommended category, bid recommendations based on your marketing goals and keyword recommendations based on launched target.
On-Demand Mobile Advertising
Today, searchers are looking for answers on demand, so the goal is to drive people to answers faster. The brands who can quickly provide information in a visually-appealing way will be ahead of the game. By creating ads that are user-friendly, contain rich content and are interactive will most likely perform better than text-only ads.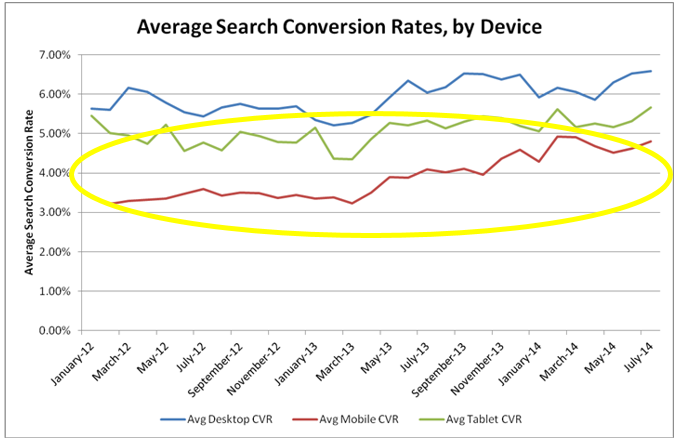 Google "Buy Now" Button
Since Google has the ability to collect tons of information from searchers, they decided that the buy now button would help retailers improve conversions on mobile. The button will only apply to paid listing and product listing advertisements (PLAs). This provides the consumer with the opportunity to buy directly from the search results page instead of going to the retailer's site. Google made it clear that they are not trying to become a retailer and will not be purchasing products to sell them directly on their platform.