No matter the industry, successful companies' main objectives always include positive brand promotion and increased lead generation. In a world where an online presence is paramount, some businesses are also choosing to supplement their digital marketing campaigns with offline events where they can meet past and potential customers face-to-face. Here are some popular types of business events that may be beneficial for your company.
Business Events that Can Help Promote your Brand
Trade Shows
A trade show is an exhibition that hosts industry-specific businesses and provides them with an outlet for showcasing their new products and/or services. It's also a great place to examine the work of competitors, find out about trends, and network with potential customers and other industry professionals.
Companies tend to host or sponsor trade shows as an opportunity to further establish themselves as an industry leader to the customers, business, prospects and suppliers that attend. Just by being one of the show's main contributors, it opens your company up to providing speakers, giveaways, promotional materials and advertisements.  All of these things have the effect of opening your business up to a wider audience and elevating your brand recognition.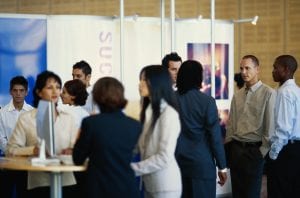 Seminars
Seminars are informative events that bring together staff, clients and other industry professionals for educational speakers and presentations. Corporate seminars usually take place at hotels (or similar venues) and begin with a keynote address followed by separate sessions for specific topics.  These sessions are typically based off of different interests, skill levels and positions.
Seminar attendees are given the exclusive opportunity to gain insight about your company and get a feel for how you operate. By honing in on a specific target audience of seminar attendees, your business can nurture and further cultivate a relationship with customers and potential leads.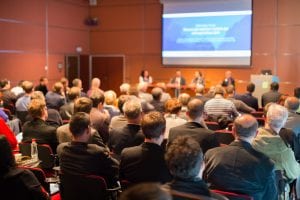 Product Launches
Whenever your company is unveiling a new product or service, it's important to get the word out to make sure there's a general awareness about your launch. One way that you can do this is through product launch events.
This usually includes an ornate introduction, sometimes in the form of a well-produced video, as well as speakers that can accurately and effectively explain or shed light on whatever is being launched. The main objective is to create a buzz around the industry and get picked up by media coverage. Those goals are largely conducive to overall brand promotion.
Golf Outings
One of the most common business events are golf outings. They are great because they partner your company's employees with clients and business partners. Aside from all of the other business event types, golf outings tend to be the most fun and enjoyable for those attending.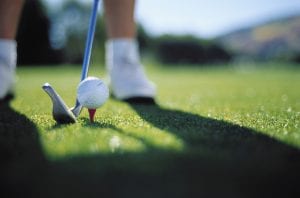 There doesn't only have to be golf. You can schedule a pre-round brunch, closest-to-the hole and putting competitions, dinner and raffles, too! When your company hosts a successful golf outing, customers and potential leads might leave with positive associations and stronger relationships.
Keep these business ideas in mind if you are looking for a great way to bolster your brand and get people talking about your company.