Technology and business are rapidly evolving every day. Long gone are the days when the internet was considered 'the future' and all your business needed was a storefront. As the world of digital marketing progresses, companies have no choice but to adapt and grow along with the movement. But with so much going on and so little time to take it all in, you might miss a few important innovations along the way. Without further ado, here is the definitive list of digital trends to look out for in the near future.
Digital Trends that Every Small Business Should Know About
Going Live
For as many years as social media and digital marketing have been trending, there has always been a special focus on pictures and videos as one of the most effective forms of media content. Although recently, there has been an industry-wide push for live video streaming services that are available through Meerkat, Periscope and now Facebook.
Digital marketers are seizing on the opportunity to grasp consumers' attention and keep them engaged. Live video streaming enables the consumer to be part of an immersive, interactive experience with a brand. They can even leave comments in real-time.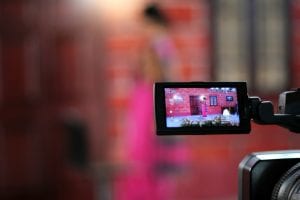 Most companies are still in the experimental phase of this process but seem to have found success by streaming product unveilings, behind-the-scenes footage and live Q & A's.
Cyber Economics
Shopping online is nothing new. For many years, sites like eBay and Amazon have thrived as the premier e-commerce marketplaces. However, other sites like social media juggernaut, Facebook, are catching up quick.
In addition to working on their own unique search engine, Facebook has introduced a marketplace via their exclusive messaging app. There's also the new Business on Messenger launch which will bridge the gap between customer and company. Facebook users will be able to buy products through the app, receive order updates through instant messaging and share their purchases with their followers.
Honing in on Consumers
Pay-per-click advertising through Google Adwords has been operational for years. But for the first time ever, targeting can now reach people based on phone number and email address. This is called identity-based pay-per-click marketing.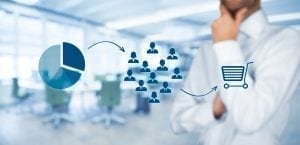 Never before has specific targeting been able to focus directly on a person's contact information. It's simple: suppose someone logs onto their Gmail account and then heads over to Google to search for restaurants near them.
Relevant ads like those for local restaurants might start showing up when they're on YouTube and Google. Companies can now provide consumers with pertinent ads and content seamlessly.
Consumer-Based Marketing
You don't always need a hefty marketing budget to make the most of your opportunities. In an age when everyone spends most of their time sharing their lives on the internet, there's a better way to reach your target audience and that's by making them work for you.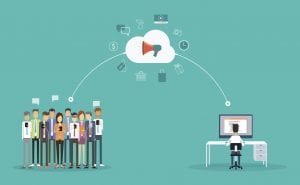 Digital marketing companies have begun to utilize user-generated content to their advantage. Businesses are hosting contests where people share photos, reviews or experiences with certain products. By showing regular folks engaging with their brand, it has the effect of convincing other likeminded consumers of that company's credibility.
This industry moves fast. Even though these digital trends are big today, there's no guarantee they'll be around tomorrow. Keep your ear to the ground and always be improving your business to keep up with the industry.