Businesses everywhere are recognizing the power of social media marketing. However, many do not know how to properly promote on social networking sites, like Facebook. Before you start mocking up Facebook ads, study these posting rules and regulations.
5 Basic Facts to Know About Facebook Ads
All Facebook advertisers are responsible for understanding and following applicable laws and regulations. If they fail to follow the guidelines, they may face a variety of consequences, including the cancellation of ads and the termination of their account.
Facebook does not use sensitive personal data in its ad targeting.
Those who manage ads on behalf of other advertisers must manage them through separate ad accounts.
Facebook reserves the right to reject, approve or remove any ad for any reason, including ads that "negatively affect our relationship with our users or that promote content, services or activities, contrary to our competitive position, interests or advertising philosophy."
Facebook ad policies are subject to change at any time without notice.
Some Types of Prohibited Content
Many types of ad content are prohibited by Facebook, such as "deceptive, false or misleading content" and "shocking, sensational, disrespectful or excessively violent content."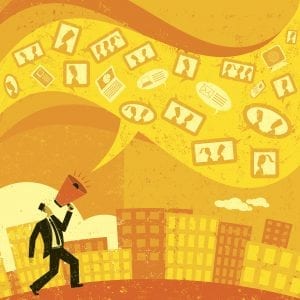 Facebook Ads guidelines state: "Ads must not constitute, facilitate, or promote illegal products, services or activities. Ads targeted to minors must not promote products, services, or content that are inappropriate, illegal or unsafe, or that exploit, mislead, or exert undue pressure on the age groups targeted."
Ads on Facebook cannot violate its Community Standards.
Social media marketing that uses these other types of content are also prohibited:
Illegal, prescription or recreational drugs
Tobacco products and related paraphernalia
Unsafe supplements
Weapons, ammunition or explosives
Adult products or services (not including family planning and contraception)
Restricted Content
Restricted content, including ads about alcohol, must comply with applicable local laws.
Other types of content that may be restricted according to age or other factors:
Dating services
Promotion of online money gambling or games of skill
Dietary or herbal supplements
Targeting and Positioning
On Facebook, advertisers cannot use targeting options to "discriminate against, harass, provoke, or disparage user or to engage in predatory advertising practices."
Facebook ads must always be relevant and accurate to the product or service that is offered. Additionally, their landing pages must match the ad copy and cannot link to any prohibited product or service.
Before each ad appears on Facebook, they're carefully reviewed by the social networking site. The process usually takes about 24 hours.
Now that you know the policies, the next step to create engaging ads that resonate with your target audience.