Social distancing guidelines have suddenly changed Americans' buying patterns, making e-commerce shops more essential than ever. In fact, digitally native retailers enjoyed a 15 percent jump in sales in the two-month period from February to April 2020, according to a study on retail trends by BlueCore. If you are thinking about setting up an online shop or updating an old one, consider the benefits of e-commerce marketing.
The Enduring Benefits of E-Commerce Marketing
The coronavirus pandemic may have forever changed where and when consumers shop, but the benefits of an online store remain the same. Not only do virtual shops drive sales, when your doors are closed this tried-and-true marketing strategy has other key advantages that could pay big dividends for your company.
Reaches Wider Audiences
When you don't have an online shop, your potential customers are only those who can pop-in your storefront location.
You are missing out on all those consumers who now prefer to shop via mobile devices and desktop computers. And, if your business is closed or your hours are limited, the lack of an e-commerce website could be impacting your bottom line even more.
A Cost-Effective Sales Solution
Although there is an upfront cost to e-commerce marketing, the long-term benefits are significant.
3 Reasons it Pays to Sell Online
Spend Less on Traditional Advertising
Cut Down on Personnel Expenses
Save on Brick-and-Mortar Costs
More Measurable than Foot Traffic
One of the biggest advantages of any type of digital marketing is that the results can be easily measured. An e-commerce site can provide a wealth of data points that will help you track and improve your campaigns.
You will be able to view metrics beyond mere sales numbers. You will be able to learn lots of information about your customers' buying patterns, and then use remarketing tools to lure back lost leads.
Easier to Scale and Grow
Once you get your online shop up-and-running, you will have the ability to quickly scale and grow your business.
Oftentimes, companies find that this cost-effective solution provides greater flexibility. The wonderful thing about e-commerce is that your business will no longer face common setbacks, like the need for a bigger space or more employees.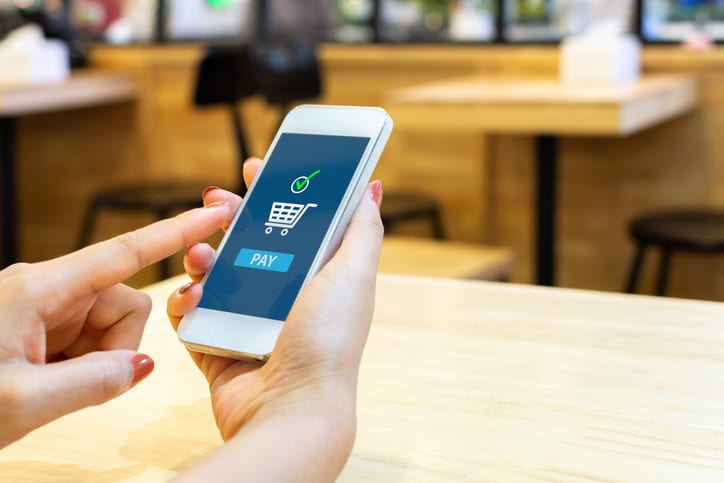 A Shift in Shopping Patterns Calls for a New Strategy
In recent years, e-commerce marketing has become a very viable option for big and small businesses. Lately, e-commerce has been making up the bulk of overall retail sales growth in the United States. With people spending more time at home right now, the iron is hot for online retailing.