If you have never done it before, marketing can be intimidating.  With terms like "optimization" and "target audience," it's easy to think marketing is too complex for a new business. In fact, this couldn't be further from the truth. There are plenty of marketing ideas that work well for small, growing businesses.
7 Essential Marketing Ideas
1)      Build Buyer Personas
Buyer personas should be the building block of every inbound marketing campaign. They are "a semi-fictional representation of your ideal customer based on market research and what you already know about your existing customers."
Buyer personas are used to help define a target audience, so you are able to deliver the most-effective content.
After researching your most common buyers, ask yourself questions like these:
What are the biggest problems they are trying to solve?
What do they need most?
What types of information are they typically searching for?
You can then outline a behavior-based profile, including goals, challenges and income, which will give you a better picture of your ideal customer.
2)      Create Targeted Content
Now that you know who you are trying to reach, the next step is to create content specifically designed for lead generation. This content planning should also consider where a potential customer is in the buyer's journey. Whether your industry is accounting or insurance, you can use relevant content to attract new visitors to your website.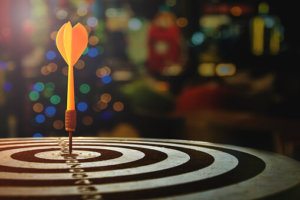 There are many types of content creation options available today, including:
3)      Optimize Everything
Another top marketing priority is preventing your content from disappearing into the Internet abyss. Search engine optimization — the process of improving the visibility of content in organic search results — is the answer to this dilemma.
With the strategic use of relevant keywords and quality content, your web pages will quickly rise to the front of relevant search engine results pages.
Web pages are not the only thing that may be optimized. If you would like your social profiles to be found, don't leave any box blank. In addition to location or phone number, add relevant search terms, photos and hashtags where appropriate.
4)      Think Visually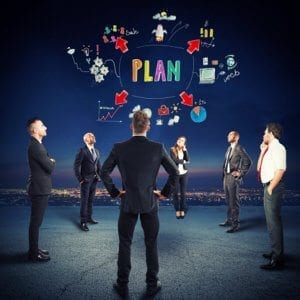 Today, visual elements are what drives the most interactions on social media. On average, they perform 4.4 times better than text-based content on average.
This trend occurs across social networks, like Facebook and Twitter. Photos are now the most engaging type of content on Facebook. Tweets with images receive 18 percent more clicks, 89 percent more favorites and 150 percent more retweets.
Content like images, gifs, graphics and videos perform really well, because the majority of people are visual learners.
5)      Live Streaming
Since Facebook introduced Facebook Live in 2016, live streaming has become a promotional tool of choice for everyone from celebrities to sports teams to rock bands.
Even small businesses now use live streaming as a branding tool. They may share behind the scenes footage of what a company does or an inside look at its involvement in a charity event.
6)      Social Advertising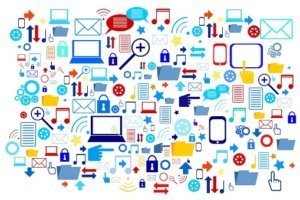 Once your content is created and posted, social advertising plays a big role in determining how many people are reached. On sites, like Facebook and Twitter, even a small ad budget can produce big results.
7)      Reviews and Testimonials
The last of our essential marketing ideas is to build social proof, which could include testimonials, reviews, case studies and recommendations. One study found that 79 percent of customers trust online reviews as much as personal recommendations.
These are a few popular places to build social proof:
Facebook reviews
LinkedIn recommendations
YouTube video reviews
Yelp
Social mentions
If you want to receive more social proof, try offering rewards and incentives to customers who post a review for your company.
For starters, try these easy and effective marketing ideas. Then, as your business grows, you can move on to more complex digital marketing tactics, like search engine marketing.