The coronavirus pandemic has changed everything in the business world, including best practices for digital marketing strategy. If you want to stay ahead of the competition at this critical moment, learn a thing or two from Google's COVID-19 Marketing Strategy Playbook.
How to Update Your Marketing Strategy Playbook
Whether the situation is a global pandemic or something more minor, your company will benefit from being able to adapt its digital marketing strategy to the changing times. In its COVID-19 Marketing Strategy Playbook, Google lays out five things to consider while updating your company's promotional strategy.
Context
As the old marketing saying goes: If content is king, then context is queen. When rewriting your marketing strategy playbook for COVID-19, consider the importance of the queen in your campaigns.
Before publishing social media marketing posts, remarketing ads or any other type of promotional messaging, consider the context in which your target audience will be viewing your content. You will likely get the best results when your campaigns are aligned with what is going on at that given moment.
Google's guiding question: "Is this campaign right, given the current context in a local market?"
Constantly Reassess
The best marketing campaigns are constantly reassessed to improve results. That guiding marketing principle is no different in the time of coronavirus. In fact, it may be more essential now than it was just a few months ago.
Top marketing agencies have begun to update campaign strategies more frequently, because things are changing so rapidly. Deliverables, like blogs, email alerts and more, are being created that fit the context of the moment, not the month or the season.
Google's guiding question: "Though we greenlit this campaign last month/last week/yesterday, is it still right for the context and moment?"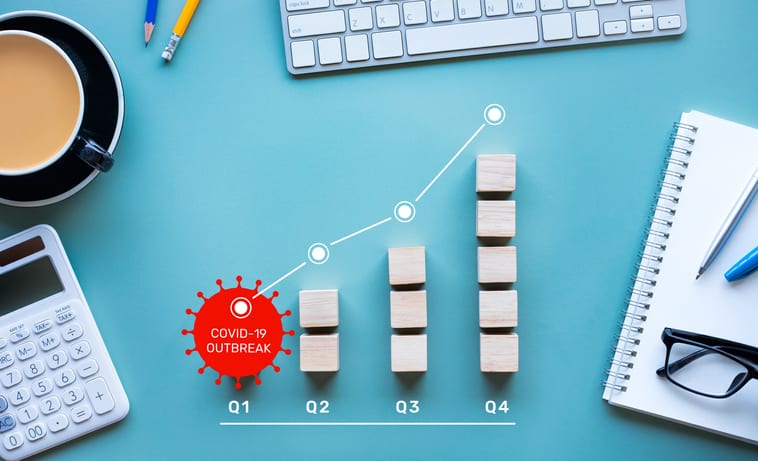 Creative Considerations
When updating your marketing strategy playbook, Google suggests reevaluating just about every piece of your campaigns. The search engine giant believes COVID-19 could have that big of an impact on digital marketing.
A comprehensive review of individual campaign elements will enable you to find the root cause of any issues. Finding that out-of-context piece will help to put your campaigns back on the right track.
Google's guiding question: "Are all of the creative elements — tone, copy, visuals, keywords, placements — appropriate and relevant to this new reality?"
Changing Priorities to Navigate Uncertainty
Right now, things are changing by the moment. Many companies have employees working remotely and some businesses, like restaurants, have pivoted to focus on different services.
These recent events are a major reason why companies have begun to update their marketing strategy playbooks. For example, a financial services firm that is not accepting in-person consultations at this time might need to update a landing page or calls-to-action to reflect that change.
Google's guiding question: "What are the most relevant brands, products, or campaigns our media can support right now, and do we need to shift budgets?"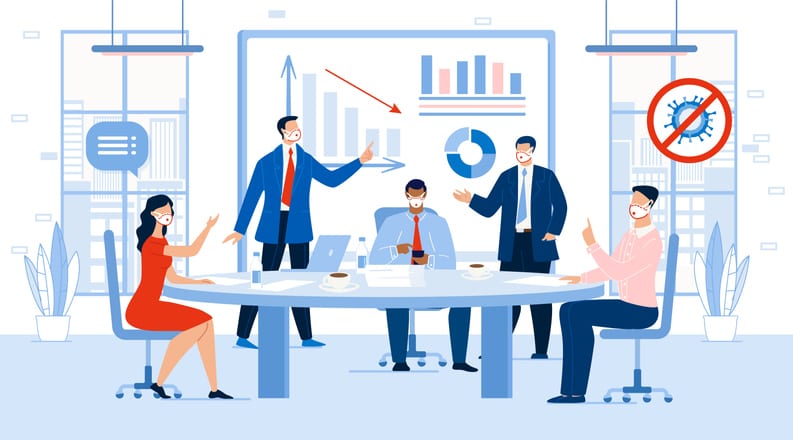 Contribution, at Every Opportunity
The coronavirus pandemic is a challenging time for everyone. Brands that recognize that fact will have a better chance of winning over potential customers right now.
Instead of focusing on the hard sell, try letting your target audience know that you are here to help. When posting on Facebook, Twitter, Instagram or LinkedIn, devote some posts to saluting our heroes on holidays like #NationalNursesDay.
Google's guiding question: "What ways can our brand — and even our owned media channels — be helpful to people and businesses in this moment of need?"
From curbside pickups to face masks to remote work, it's obvious that the world is very different right now. To stay ahead of the curve at this pivotal time, update your marketing strategy according to Google's playbook today.