One of the most important steps in implementing a new marketing campaign is tracking the success of your efforts. You need to know your return on investment (ROI) to make sure you're making the most of your efforts. Here are some smart tips to make ROI tracking more effective and efficient.
Set ROI Tracking Goals
You can't measure your success without first setting goals. You need to determine how much you feel your marketing efforts are worth and how high you expect your return on them to be. Which metrics are you measuring? Visits? Leads? Sales? Map out monthly and annual goals to measure your short- and long-term achievements.
Monitor Your Links
The first step to gauging financial success in online marketing is to track your links. Google Analytics is one of the best tools for seeing how much traffic you're getting and where that traffic is coming from. Create individual tracking for various social media marketing campaigns to differentiate between them. If you need help building tracking codes for your links, Google has a free tool available.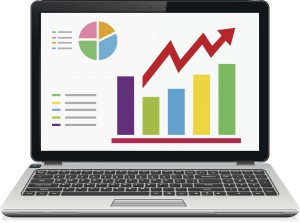 Log Your Time
Time is a key metric many marketers forget to track when they're looking at ROI. Since time is money, how many hours you and your staff are investing in various campaigns matters. Online tools can help you measure the amount of time spent on different tasks and campaigns through a Google Chrome extension.
Utilize Coupons and Offers
Not only are discounts, deals and coupons good ways to attract customers, but they also easily allow you to determine ROI. Many social platforms, such as Facebook, do this for you with minimum effort. If you'd rather work with an outside platform, ROI tracking is still possible through coupon codes.
Track Your Social Ads
Social media is a major moneymaker for companies across the globe. Because of this, most of the main social platforms offer their own advertising tracking systems that help you measure ROI. Facebook has a measurement tool as does Twitter.
By integrating these simple ROI tracking techniques, you can maximize your marketing campaigns to receive the best return on your time and money possible.