By nature, human beings are visual animals. Our brains process images 60,000 times faster than text. We also recall six times more visual information three days after seeing it. For these reasons and many others, social media campaigns today are using many elements of visual marketing.
What is Visual Marketing?
Visual marketing uses imagery to convey promotional messages to a target audience. The focal point of these types of messages are the pictures, graphics, videos or other visual aids, rather than traditional text-based marketing. Visual messages are a popular social media marketing tool today, because they can quickly tell a story that consumers are more likely to remember.
Why your Social Media Posts should be Visual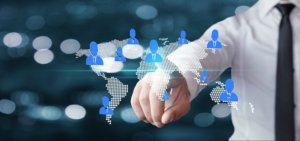 After social media moved from text-based status updates to multimedia messaging, visual marketing became a preferred method for brand promotion. Whether you want to wish your followers a happy Friday or update them on company developments, visuals are a highly effective way to get your message across. In fact, nearly three-fourths of marketers today use visual assets in their social media marketing.
The Big Benefits of Visual Marketing
More likes, shares and comments on social media posts
Improved brand awareness
Increased website traffic
Better SEO opportunities
6 Ideas for your next Marketing Campaign
1)      Images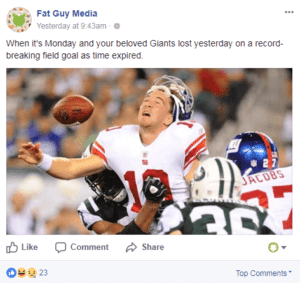 On social networks like Facebook, Twitter and LinkedIn, image-based posts have taken over everyone's news feeds. This basic type of visual marketing, which can be as simple as a picture and a caption, is proven to increase engagement. For example, tweets with images receive 150 percent more retweets than those without them.
2)      Graphics
Graphics are another popular social media branding tool. They may combine elements of text and pictures, or convey messages without words. For example, our social graphic for the first day of fall places our logo, the Fat Guy, at the center of a classic autumn scene.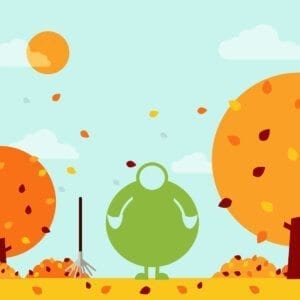 3)      Videos
Industry insiders predict that videos will soon take over social media. Video content is on pace to represent 74 percent of all internet traffic this year. On Facebook and Instagram, businesses are now frequently sharing short videos that create more of a personal, relatable connection. This inbound marketing tactic can grow audiences and generate leads at the same time.
4)      Animations
Since many marketing campaigns use pictures or videos, an animation can help you stand out from the crowd. An animation can tell a quick story, entertain or even simplify a complex topic. One major advantage is that you are bounded only by the limits of your own creativity.
5)      Infographics
An infographic is a visual aid that can help you package and present information to your audience. For example, a health care provider could use an infographic to show the success rate of their patients. While they may seem less exciting, infographics are "liked" and shared three times more on social media than any other type of content.
6)      Memes
A social media meme is another visual aid you can use to increase audience interaction and display a more personal side of your brand. They are as easy as to create as adding a bit of funny, inspirational or relevant text to a recognizable picture.
Many brands now publish memes on social media that relate to trending topics, like this one: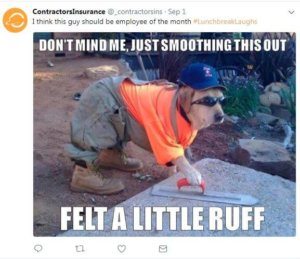 As technology continues to enhance the social media experience, businesses everywhere need to be more creative with visuals to attract new audiences.