Now that the Internet is most people's first stop for information, it's time to give some serious consideration to the impression you are making on potential customers online. If you think your internet presence might be more of a liability than an asset, find out what B2B website design is all about in 2021.
5 Core Elements of Modern B2B Website Design
Business owners today have great expectations when it comes to websites. So take a look to see if your site includes these five key web design elements. If it doesn't measure up, you might benefit from a sit-down with Fat Guy Media's web design team.
A User-Friendly Navigation
Your website's navigation is a series of links that connect the pages of your site and guides visitors through the stages of the Buyer's Journey. User-friendly navigation has become a central part of B2B website design because it provides multiple benefits, including retaining visitors and improving conversion rates.
Well-Defined Buckets of Services or Products
These days, business owners are pressed for time. They may only have a few seconds to glance through the information on your website. If your services or products are not neatly bucketed, you will likely miss more than a few fabulous business opportunities.
Clear Calls-to-Action
Getting potential customers to land on your website is only half the battle. Your B2B website design needs to be capable of capitalizing on that traffic by converting visitors into leads. Attractive, well-placed call-to-action buttons have the power to convert casual traffic into paying customers.
Easy-to-Find Contact Info
Although some sites are designed to build brand awareness, many B2B websites include easy-to-find contact information that encourages customer interaction. By placing a phone number or email address front-and-center, your company can exponentially increase its chances of landing the next big lead.
For example, a clickable phone number in the top bar of a website makes it easier for potential customers to reach out for more information. Or better yet, a simple tweak to the navigation could make it follow your visitors as they scroll up and down your website.
Testimonials
Your website is a place to put your best foot forward. One of the many strategies that companies use today is including testimonials in B2B website design.
Many new sites now dedicate a page to showcasing testimonials, which quickly provide a glimpse of the customer experience. Or, if website pages are at a premium, testimonials may be easily interspersed in the content of the "homepage" or the "about us" page.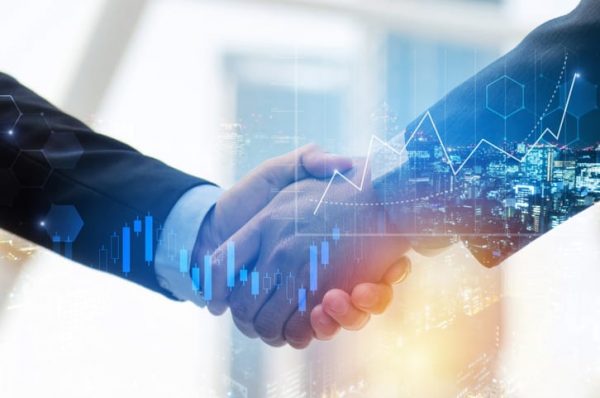 Want to Learn More About Web Design? Chat with the Fat Guy
At Fat Guy Media, our bread and butter is creating custom B2B website design services for businesses throughout New York. If you have any questions about how to best showcase your brand online, contact us today. We'd love to chew the fat with you.