If your company is looking to enter the world of digital marketing, they're going to need a website to serve as the focal point of their online presence. Ideally, a fully optimized site will accurately represent a brand with top-notch web design and proven SEO strategies. However, if you aren't an experienced web designer, there are a fair share of pitfalls you need to watch out for. Check out these three common web design mistakes that are clear examples of what not to do.
Watch out for these Disastrous Web Design Mistakes
Responsiveness
When it comes to your digital marketing strategy, the goal is to attract as many users to your website as possible. The more people are exposed to your brand, the more opportunities you have to convert them into customers.
Therefore, doesn't it make sense that your website should be accessible from as many mediums as possible? Whether someone is using a desktop, smart phone or tablet, they should be able to access and navigate your website seamlessly.
If users aren't able to effortlessly view your site, they will inevitably abandon it altogether and might even turn to a competitor with a responsive design.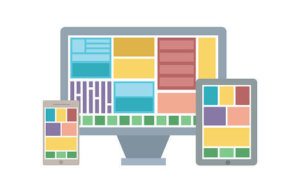 Seamless Navigation
You certainly won't be winning over any customers if users have difficulty navigating through the pages on your website. If your visitors need to scroll through twenty tabs just to access your contact information, that's a big-time web design no-no.
You need to streamline the process as much as possible for them. If there's a specific piece of information they're looking for, they shouldn't have to exert too much effort in finding it. It's best to keep your site's navigation as simple as possible for easy access.
Excessive links and click-to-open features can plague an otherwise optimized design. Try to navigate your website like an outsider. If you're personally having trouble, then, in all likelihood, other users will have issues as well.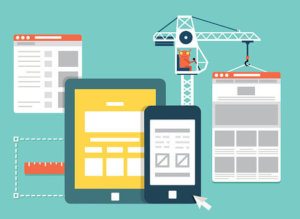 Suboptimal Display
There are also several basic web design mistakes that can diminish an otherwise solid site. For instance, the use of multiple fonts across a single web page can often cause confusion for users, which can impact engagement. Fonts should be used to balance your site's visual elements, not distract from them.
Also, when you use poor quality or generic photos, you pass up the chance to brand yourself uniquely. It's best to use this opportunity to highlight your own creativity and imagination. Besides, a suboptimal image is going to give the wrong impression to visitors.
Web design mistakes are sometimes inescapable. However, if you know what to look for, you'll have a greater chance of avoiding them altogether!