Around this time of year, everyone seems to be caught up in the festive, holiday spirit. Many businesses don't realize, however, that this is an excellent opportunity to fuse branding and marketing with traditional Christmas advertising strategies. By piggybacking off the Christmas spirit, your company may be able to increase awareness and boost sales.
Creative Christmas Advertising Ideas for Small Business
Branding
During the holiday season, it's essential that you begin to include several recognizable Christmas symbols in your company's unique branding. Think of the way that Starbucks designs their limited-edition cups every year for the holidays.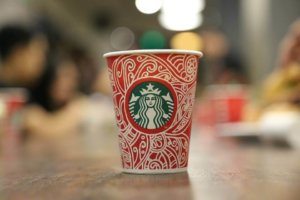 For instance, you can update your logo and social media profile pictures to include elements associated with Christmas, including:
Ornaments
Holly
Santa Claus
Gifts
Trees
Snowflakes
Luckily, you will even be able to reuse them for years to come.
In-Store Additions
If you have a brick-and-mortar storefront, you can decorate your space to create a festive atmosphere. Retail stores often give out special promotions, coupons, gifts or gift cards when people make a purchase or buy a certain amount to encourage sales.
Email Marketing
If your company regularly utilizes email marketing campaigns, you can highlight and share specific products and offers along with information related to Christmas. For example, you can have a "Twelve Days of Christmas" promotions.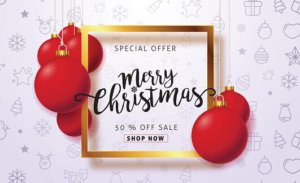 By scaling a campaign with a defined end date, it will create a sense of urgency among your audience. Hopefully, they will be inspired to make a purchase on the spot, rather than wait around and have the deal potentially expire.
It will also help performance if you are imaginative and festive with your email subject lines. Something simple, yet creative like        "Yule Adore these Shopping Tips" or "How to Wrap Up your Holiday Shopping" should do the trick.
Charity
Around the holidays, it's more important than ever to give back to the local community that supports you by donating to a charity in the area. Just make sure that you choose a social initiative that mirrors and aligns with your business' mission and audience's values.
For instance, you could host a food or toy drive and donate everything you collect to a local charitable organization. Or, you could give a certain percentage of your sales to a worthy cause.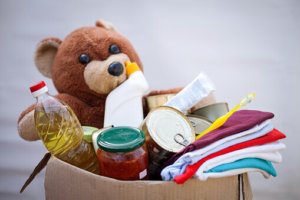 Just make sure that, no matter what you decide to do, you try not to be self-righteous. Any promotion should focus on the charity rather than your company's role in the process. It's best to gracefully show your support rather than bragging about your involvement.
If you follow these wise Christmas advertising ideas, you may see a significant increase in awareness and sales around this time of year!