Over the past couple of years, Snapchat, has turned into a global social media giant. It amasses over 150 million daily users and 41 percent of all 18 to 34 year olds, a key marketing demographic. Businesses everywhere have noticed this trend and have begun to use the platform for new marketing campaigns. Keep reading to find out why your business needs a Snapchat account today!
Creating a Snapchat Account for your Business
What is Snapchat?
On Snapchat, users can send photo or video messages, called "snaps," to other users. The messages can last up to 10 seconds, after which they completely disappear from history, unless you screenshot or replay it.
Each snap you send has unique features that allow you to add captions, drawings, location-specific geofilters and interactive photo lenses.
You don't have to send them to specific users either. There's a feature called "Snapchat Stories." Instead of sending a snap to someone, you can add a snap to your Snapchat story and it will stay there up to 24-hours after you post it.
It's meant to be like a live scrapbook that tracks what you do throughout a given day. Your entire friend list can view it.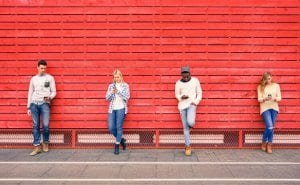 One-of-a-Kind Advertising
Advertising is a prominent feature of any social media platform. With a Snapchat account, however, you're open to unique advertising opportunities that include useful tools like mobile video ads, sponsored geofilters and sponsored lenses.
Mobile Video Ads
Mobile video ads are full screen video advertisements that last up to 10 seconds and appear between Snapchat stories. They can be formatted to link to long form articles or videos, application downloads and mobile landing pages. They show up just like a regular Snapchat story- however, according to Snapchat, they result in a nine times higher conversion rate.
Sponsored Geofilters and Lenses
Sponsored geofilters and lenses are created by companies looking to promote their brand by featuring their products or services. Regular users can attach them to their own snaps, which adds an element of user-generated content to your campaign.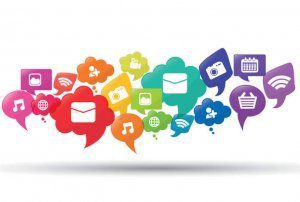 Better Branding
Many companies with a Snapchat account use it to narrate their brand's unique story. It's a great way to give your loyal fans an exclusive behind-the-scenes look at your company culture, including employees, new projects and whatever is happening around the office.
Users will appreciate the exclusivity that your brand shares with them. Furthermore, you can use your Snapchat account for special events like:
Product unveilings
Q&A's
Influencer takeovers
Announcements
Coupons and exclusive offers
Behind-the-scenes footage
Employee introductions
If you're going to integrate new storytelling features to your marketing strategy, just make sure you always stay true to your brand and its unique voice.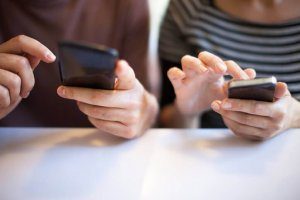 Audience Engagement
Of course, every social media platform includes at least one way for users to interact with one another, but Snapchat excels in this field. One of the primary advantages of the app is its user-to-user engagement.
When your company has Snapchat, fans can send you snaps directly. They may be unprompted, but the smart thing is to utilize them in some way. This can include user-generated contests, frequently-asked-questions and even product support.
Just make sure you always keep up with your messages and never leave a loyal fan hanging. Your followers will appreciate the direct access they have with your company.
If you're looking to get the most out of your business on social media, join Snapchat today!