Digital marketers have a responsibility to uphold and maintain their clients' brand reputations. When a business has a strong brand, they're typically chosen over competitors whose brands are lacking. Here are some tips to help solidify your company's presence by crafting a smart, comprehensive brand reputation.
Building a Brand Reputation from the Ground Up
Becoming an Authority in your Field
Consumers have the tendency of giving business to companies that they see as an industry thought leader in their particular field. People are generally more likely to trust businesses that seem highly knowledgeable.
There are several prime ways to establish your company as a thought leader in your industry, such as producing smart, relevant content that appeals to a given target audience. You can use content like:
Blog posts
eBooks
Case studies
Social media posts
Try collaborating with existing thought leaders and industry publications. Associating yourself with other important industry figures with established reputations will only enhance your own.
Also, remember to use your website and social media profiles to circulate important information and news that's relevant to your field.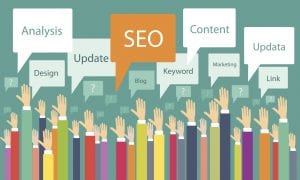 Leveraging Reviews
Utilize a review page for customers to provide feedback on their experience with your company and the products or services that you offer. You won't believe how many consumers use online reviews to decide on whether or not to give a company business.
The trick is getting customers to leave reviews in the first place. You can do this by adding text to products or confirmation pages that encourage customers to leave a review. You can also incentivize reviews with discounts or special content offers.
Keep an Open Dialogue
No matter what, you should always respond to as many reviews as you can, both positive and negative. Thank those who leave positive reviews. Apologize and ask how you can help when someone leaves a negative review.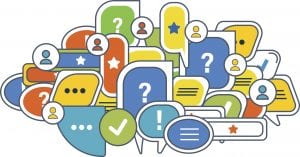 Not only does it show prospective and current customers that you care about them, it also shows that reviews will never go unanswered. Prospective customers will see they're entitled to a direct line of communication with your company.
Putting the Social in Social Media
It should go without saying, but an effective way to establish a brand reputation is by creating and utilizing social media platforms. These platforms are a great tool for delivering relevant and interesting information directly to your target audience.
Otherwise, social media also presents you with another outlet to personally converse with your customers, fans and followers. Whether they're leaving reviews or just talking about your company, interacting with users through retweets, likes, favorites, shares or replies can only benefit your brand.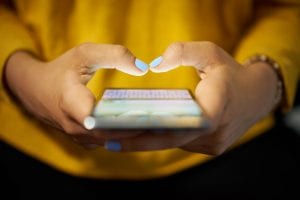 Countless consumers use social media to research and gain insight on companies before deciding on them. If a person checks your profile and sees that you're active and insightful, they are exponentially more likely to choose you over your competitors.