In recent years, Facebook users have been faced with new developments in the platform's interface and approach to advertising. Due to the meteoric boom of digital marketing, social media has become the primary source for brands to establish themselves. Facebook currently has over one billion active users. If you're looking to bolster your business by being where your customers are, try some of these tips on Facebook branding.
The Value of Facebook Branding
Perfect Your Profile
To promote a brand on Facebook, you first need a company page (profile). Basically, your profile will serve as an informative source where customers or leads can stay up-to-date with your company's details and recent posts.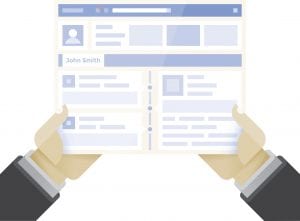 When it comes to filling out all of the information fields on your profile, no stone should be left unturned. Make sure your page clearly states details like:
Address
Phone Number
Services
Products
Brand statement
Relevant links to website
Prospects can use this as a reference when they're looking to learn more about your business. If someone visits your page looking for a specific piece of information and doesn't find it, you run the risk of losing a potential customer.
Establish Your Own Voice
Brands are like people. For the most part, they're all different so use that as an advantage. One of the most important ways that brands are built is by forming their own unique voice.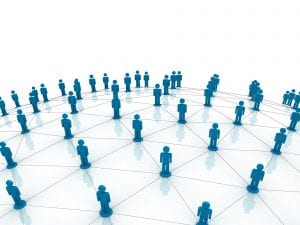 With a little bit of trial-and-error, you'll be able to determine a tone and delivery that works best for your company. Likewise, with some research, you can pinpoint and better understand your target audience. If you integrate an understanding of your target audience with a proven social media strategy, success is inevitable.
Make It Worth It
Knowing your industry and services inside-and-out can only benefit your approach. By carving out this unique space for yourself on the Internet, you can utilize strong customer service techniques to become an industry thought-leader or expert so that users will flock to and interact with your company.

The first rule of digital marketing content is that it MUST provide some value to your audience. By becoming the go-to source for your industry or services, you open yourself up to a wider pool of prospects and gain invaluable brand recognition.
Post Wisely
Once you've figured out your brand's voice, let the posting begin. It may seem lucrative to rake in the likes with constant pictures of puppies, pizza and other random memes, but you should really create a focus to your company's approach to posting.
Instead, regularly post content only within your realm of expertise, things that are relevant to your brand and of some use to your customer.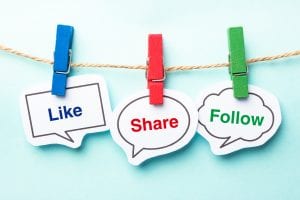 Whether that's pictures of your products or live streams demonstrating your services, your posts should be abundant. Churn out content as promptly as possible and your brand will flourish.
Whether your company has been on Facebook for ages or is new to the platform, use these tips wisely to build your brand to the level you know it can reach.