The changing nature of marketing might make it look needlessly complicated. This could deter businesses, particularly those without large marketing teams or any at all. Keep your marketing strategy simple when strategizing and implementing it, especially for the first time. There is a big learning curve in the beginning, so be patient, take notes along the way, adjust accordingly, and stick to these six simple marketing strategies to get you started.

1. Do Your Customer Homework
Simple marketing strategies start with due diligence. You must understand your customer and what drives their buying journey. Learning their average age, gender, where they live, educational and professional background, the digital platforms they use, interests, etc., are all invaluable information. With this knowledge, you can shape your marketing strategy to capture your desired audience's attention.
2. Build a Website, and They Will Know You Exist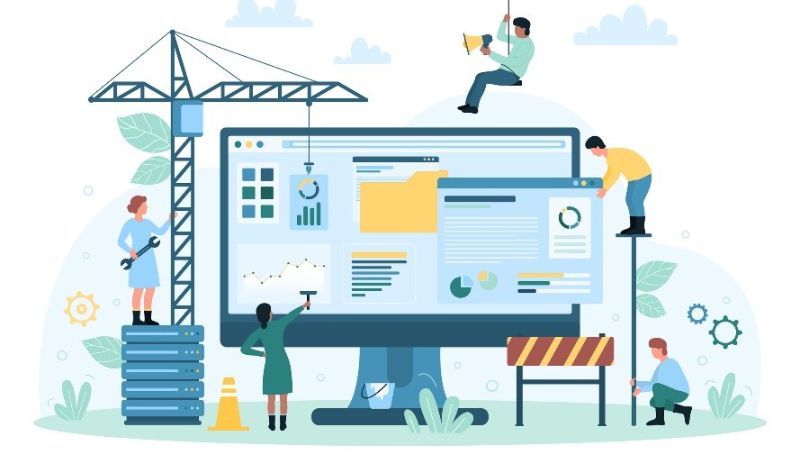 Your website is usually the first point of contact with a potential customer and a must-have tool for your business. The good news is it isn't too costly or difficult to get a basic one up and running. There are free services available, like Squarespace, that you can use to build your website and get your brand out there. Just make sure your content is clear and concise, with strong keywords and quality images.
3. Rapid Results from Social Media
Brands that effectively use social media will always have an edge over others. Your social media presence is key to reaching your target audience and a great tool for customer engagement. Focus on the social platforms where your customer is most likely to be. Remember that everything you post is an extension of your brand and company, so always be mindful of your content and imagery.
4. Make Your Presence Known Officially
Of all the simple marketing strategies, listing your business on Google My Business is imperative to getting your company listed among similar companies and reaching potential customers. This free service is easy to set up and will give your brand instant credibility and exposure.
5. SEO Strategies Easy As 123
Search Engine Optimization (SEO)  is used to help improve your website's visibility and ranking in internet searches. First, you must research and create keywords that speak to your customers, which can be done with free tools online like MOZ or Google's Keyword Planner. You need to ensure that you have high-quality content, optimize your website for all mobile devices, and track your progress to see what is working.
6. Put Some Money Behind It
Even with the best website and social media content, it can take time to draw traffic. Paid ads can help accelerate the process and increase your visibility. Create a simple but relevant ad with a strong keyword and advertise on Google or Facebook. There are different price points based on how much exposure and length of run time you are looking for.
Simple Marketing Strategies Are Only the Beginning
Following these simple marketing strategies will help you reach new audiences and grow your business with minimal effort. However, you must put time and energy into your marketing efforts to continue growing your business. You may consider hiring a professional web design and marketing agency like Fat Guy Media to bring your marketing to the next level.