In almost any field or industry, growth helps companies survive and succeed. Sure enough, this universal principal is already being incorporated into some brands' marketing strategies. Besides, how else are businesses going to gain leads and catch users' attentions if they're not focused on improvement? It's all about growth marketing—and here's why.
What is Growth Marketing?
Essentially, growth marketing is concerned with one thing: attracting more engaged, qualified users to a brand through growth. It uses a traditional marketing model with added layers like A/B testing, data-driven email marketing, SEO optimization and other tools focused on continued growth.
Generally, these strategies will result in more data and technical analysis. The idea then becomes using all of these insights and data to continually tinker with a marketing campaign in order to expand and gain more customers.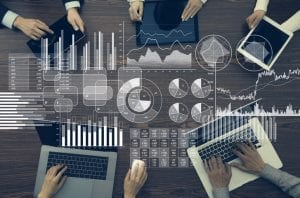 How it's Different
Growth marketing strays from the traditional model of "set and forget it," where you'd set a fixed budget and hope it works. Not to mention, it also includes a lot more than just top-of-the-funnel marketing strategies. Growth marketing uses activation, engagement and referral to retain and gain customers.
However, growth marketing isn't just one thing. It involves a certain amount of guesswork. Sometimes, it helps to throw a bunch of different things at the wall and see what sticks.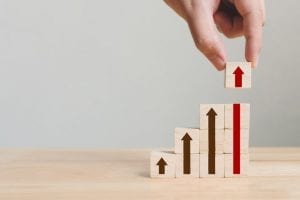 Professional Growth Marketing Tips for Beginners
Try, and Try Again
In order to grow as a brand, you must constantly test campaigns to determine the best way to operate. Think of it as "high-tempo testing." In this process, you must consistently try new experiments and ideas at a high-frequency. Then, you must use the insights to create a repeatable process.
However, marketers should rally around one or two key metrics like "site visitors" or "content created" for their campaigns. That way, they will know what to focus on and not get bogged down by slow, anti-growth tasks.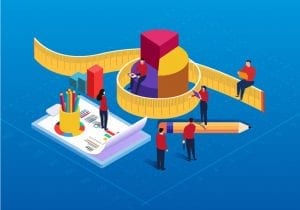 'Wow' your Customers
If you want to retain customers through growth marketing, give them a reason to keep coming back for more.  You can even use monitoring to determine how customers interact with your website or even their social media interests.
Then, you can leverage this data to tweak your product or to create interesting, valuable content for customers. After all, you are never going to retain anyone if you don't give them something valuable.
Growth marketing does not have one set definition. Instead, it promotes the idea that businesses must always be focused on growth to succeed in their industry.