One of the most important parts of running a business is building a base of customers or clients. However, not many businesses even know how. The answer lies in the practice of lead generation marketing. To learn all about what this is and how it works, read our insider's guide to this useful digital marketing tool.
What is Lead Generation Marketing?
In most industries, a potential customer or client in your target audience that is interested in your products or services is considered a "lead." In order to convert them into a customer, they must first enter your sales funnel. The process of bringing leads into your sales funnel is known as lead generation marketing.
Simply put, you need to leverage marketing tactics and social channels to capture the attention of those interested in your products or services.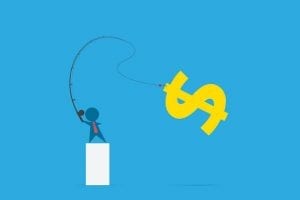 The Different Forms of Lead Generation Marketing
Unfortunately, customers no longer use newspaper advertisements to connect with local businesses. These days, a majority of lead generation marketing happens online through social media, advertisements or web browsing.
This has propelled sites like Facebook, Twitter and Google into becoming some of the most important advertising and marketing platforms in the world. However, you can't discount the importance of your own website. In fact, here are some of the biggest ways that companies attract new leads.
Website Forms
Some marketers bring leads into their sales funnel through the use of website forms. In these situations, users provide personal information on forms to access exclusive data like eBooks, newsletters or how-to guides.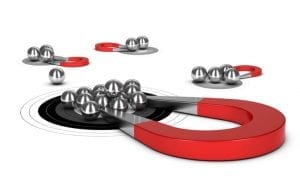 Just remember, the content has to be of some value to potential leads. Otherwise, they will have no incentive to fill out the form and you could lose a prospect.
Google Ads
If you've ever seen ads on the top of Google search engine result pages, then you're accustomed to this practice. Sometimes, businesses purchase targeted ads around certain keywords. Ideally, while searching for information related to that business, a user will click on an ad. Then, it directs them to a specific website or landing page.
Best of all, when using Google ads, companies only have to pay for lead generation marketing when someone clicks on the advertisement. In other words, if your ad doesn't end up working, it won't necessarily break the bank.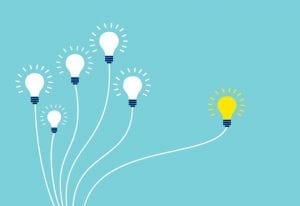 Social Media
These days, it isn't hard to see the impact that social media has on our daily lives. Believe it or not, in recent years, people have begun using the sites to find particular products or services. That's why it's so important to use social media campaigns to enhance your marketing strategy. In addition to enhancing your digital profile, it's an invaluable resource for leads.
Lead generation marketing is truly what makes or breaks a company. Business that are unable to attract clients or customers will have a hard time finding any success.