The biggest mistake you can make in Facebook marketing is talking at your audience. Instead, encourage followers to participate in an ongoing conversation. It's a strategy that is guaranteed to increase 'Likes' and comments on the posts on your business page.
5 Facebook Marketing Tips Anyone can use
1)      Ask a Question
Businesses often use Facebook as an outlet for dispensing information. Although there's nothing wrong with that strategy, it can result in low interaction.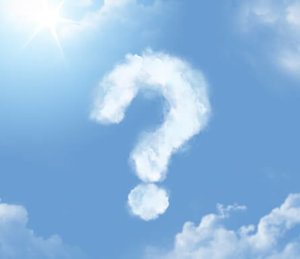 Every so often, try asking your audience a question. People are rarely able to resist the urge to participate in an open conversation.
2)      Caption a Photograph
Another sure-fire way to get people talking is to ask them to caption an interesting photo.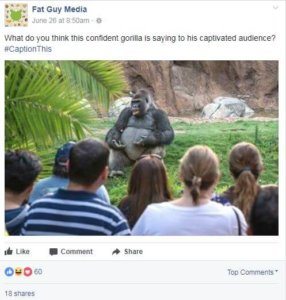 A #CaptionThis post, which relates to your industry, is a great way to show the fun side of your business. It is a perfect Facebook marketing tactic for a Friday afternoon.
3)      Run a Quick Contest
Facebook contests may be one of the oldest social media marketing strategies, but they still work really well. An easy-to-enter contest with an attractive offer can greatly increase follower engagement. For example, the New York Lizards, a professional lacrosse team, regularly give away signed equipment to its fans on social media as a way to increase audience participation.
4)      Share Behind the Scenes Content
Facebook is a place where connections are built on a personal level. Even though your page may focus on promoting your business, it's helpful to include other types of content.
Facebook posts that reveal a more personal side of your business are guaranteed to increase 'Likes' and comments.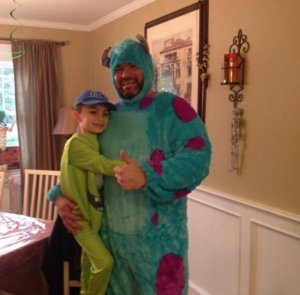 Many businesses will post pictures of employees at work, at play or at a networking event. For example, here at Fat Guy Media, we have shared behind the scenes content like a Facebook Live video of a hamburger eating contest in honor of #DoubleCheeseburgerDay.
5)      Post about Trending Topics
Although increasing sales is the primary goal, a singular focus on your products or services will actually lead to a decline in interaction.
A great way to mix up your Facebook marketing strategy is to create posts centered on trending topics. You can find ideas for these anywhere and everywhere.
Did you read a recent article that your target audience would be interested in?
Is there an upcoming holiday or event that relates to your business or industry?
Trending topics are simple to find and guaranteed to get more 'Likes.'
Although it is easy to set up an account, Facebook marketing is harder than it looks. However, many businesses receive a great return on investment through a combination of creative ideas and a modest advertising budget.