Social media scandals are often accompanied by swift and condemning backlash. Sometimes, depending on their severity, they can sink a business' reputation and even doom the company entirely. Unfortunately though, these days, they are becoming a dime a dozen. Although, some are worse than others, check out these examples of social branding falling very short.
The Biggest Social Media Scandals of All-Time
Microsoft's TayTweets Fiasco
With the rise of artificial intelligence, it was only a matter of time until it came to social media. Back in 2016, Microsoft launched TayTweets, a seemingly innocuous chatbot created to research conversational understanding. Seems fine, right? What can go wrong?
Well, after some time on Twitter, TayTweets used machine learning to absorb the messages and tweets it was receiving. However, some of those interacting with TayTweets didn't always have the purest intentions. As a result, TayTweets correspondences took a dark turn.
The chatbot began to tweet out allusions to 9/11 and Hitler, in addition to making racist and anti-Semitic remarks. It was immediately shut down. Although Microsoft's may have meant well, this became one of the biggest social media scandals of the year.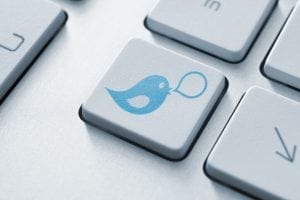 LG France's iPhone Blunder
In 2014, the iPhone 6 Plus, the largest of its kind at the time, was introduced to the world. The only problem was that they were bending when pressed in people's pockets.
As a result, LG France's Twitter account chided Apple for their shortcomings, while promoting their own phones. Seems harmless, right? Well, if you look closely, you might notice one questionable tag at the bottom of the post. It read: via Twitter from iPhone.
To recap, an LG France tweet criticizing Apple for their phones was actually sent from an iPhone. We'll let you figure out what's wrong with that one!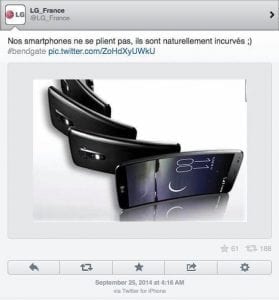 HMV's Layoff Live Tweets
Pro tip for all businesses out there: If you're going to start laying off employees and one of them is the social media manager, you should probably change the password first. One British music retailer, HMV, learned that lesson the hard way—and it cost them big time.
As the mass layoffs were happening, a soon-to-be-let-go employee began live tweeting the entire thing. In fact, #hmvXFactorFiring even began trending for a moment. Unsurprisingly, this social media scandal turned into a PR nightmare for the company. Even more unsurprisingly, all of the tweets were swiftly deleted.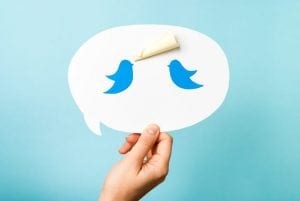 As more brands enter the platform, social media scandals are becoming more widespread. Even though they can be entertaining for audiences, they aren't as fun for the companies experiencing them. To ensure that your business isn't the next target of the social media brigade, heed these warnings carefully!