One of the most challenging elements of managing a social media account is determining the best times to post. If you post during off-hours, you run the risk of low engagement. As a result, your followers may dwindle and your digital marketing campaigns will never reach their full potential. That's why you need to learn about the best times to post on social media.
When are the Best Times to Post on Social Media?
Twitter
The microblogging social media platform, Twitter, is primarily used to post short burst messages to a pool of followers.  Many people use Twitter to stay up-to-date on current events, news, sports and trending topics.
According to data from Fast Company, that's why so many companies see much better engagement with their posts during lunchtime on weekdays. It seems that, when people get away from their desks, they usually flock to Twitter to catch up with everything they missed.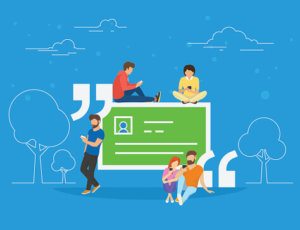 LinkedIn
LinkedIn is a business-based social media network for professionals to connect with each other. Therefore, posts usually perform best at noon and 5 pm during the work week. Unsurprisingly, engagement reaches a minimum during weekend off-hours.
Pinterest
For many users, Pinterest isn't a social media website that they check daily. Most people use it for creative inspiration like interesting recipes and fun crafts. However, they aren't usually doing these things during the week. People are checking Pinterest on the weekends, usually the first thing in the morning.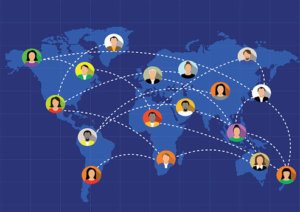 Instagram
Due to the ubiquitous nature of their Explore page and timeline algorithm, there really is no agreed upon time period for higher engagement levels on Instagram. However, be aware that most users aren't checking their accounts very much throughout the work day.
Google+
Like Pinterest, Google+ users are primarily checking their accounts and feeds as the first thing in the morning when they're checking their Gmail accounts.
Facebook
Lastly, the social media juggernaut, Facebook, is occasionally used as a tool to distract people from boredom by mindlessly scrolling through their timelines. That's why so many users are active during the middle of the day from 1 pm to 4 pm and hardly ever on the weekends when they are out and about.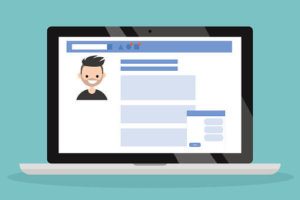 Other Tips and Tricks
The great thing about these social media sites is that they usually provide relevant statistics about performance of each of your posts. This will allow you to review older posts and determine when they perform better.
Furthermore, make sure to keep track of time zones. You may be posting from New York, but have a ton of followers on the West Coast or international. You always want to be sure that you posting at the right time for your given audience.
There really is no concrete answer for the exact best times to post on social media, but these are general suggestions. Besides, there's nothing stopping you from conducting some research of your own!