When it comes to a social media marketing strategy, brands aren't going to get very far if they aren't targeting the right audience. Luckily, almost every social media platform out there has their own kind of targeting tools available. This makes it a lot easier to get a message across to the right audience. For more on social media targeting, just see how it's done on these important platforms.
The Importance of Social Media Targeting on the Top Platforms
Twitter
Twitter has a bevy of ad targeting options that allow brands to reach the right users at the right times. When executed correctly, they help businesses increase website visits and convert users based on powerful signals of intent—and here's how.
For starters, brands can target people of a particular language, gender, area, age group or device. However, they can also get more specific and include behavior, interests, people who follow specific accounts or hashtags and even keywords.
Since people often share details about themselves on sites like Twitter, there is more than enough information to target them. However, it's important to always make sure you're going after the most relevant audience for your brand! Otherwise, it will not matter.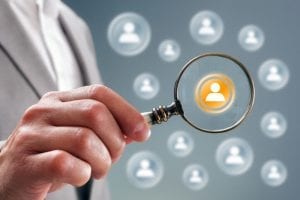 Facebook
It's no secret that Facebook is the most important, influential social media platform in the world. Therefore, it makes sense that they have many social media targeting tools to help brands reach their core audience. In fact, that's where Facebook Core Audiences comes into play.
From location, demographics and interests to behavior and connections, Facebook Core Audiences helps your ads get to the right audience. Not to mention, since users can interact with applications, update life events and make purchases on Facebook, targeting is available for those details as well.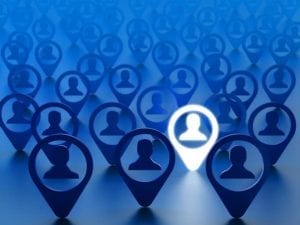 Instagram
From stories, photos and video ads to carousel and collection ads, Instagram advertising is vast. Fortunately, none of your brand's ads will go to waste with proper social media targeting.
Just like all of the other platforms, you can find the usual location, demographic, interest and behavior targeting on Instagram. However, if brands aren't so sure of their audience, they can also turn on automatic targeting, which is exactly what it sounds like.
This tool helps brands create an audience based on a variety of information about the business. For a relatively new, inexperienced brand, this is always the best bet.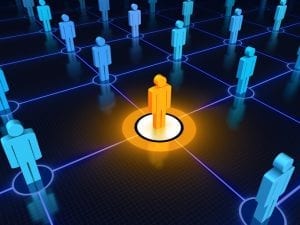 Snapchat
Granted it's not as popular as the other platforms, but Snapchat is still an important tool for social media targeting. Therefore, since brands know their audience best, Snapchat allows them to reach certain Snapchatters based on their unique data.
Because Snapchat has so many different ad formats, it's important to make the most of them. For this reason, brands can target similar users to an existing audience and even people that have already visited their site.
Social media targeting is one of the most important ways to find success on these platforms. Without it, many brands would struggle mightily.