Since everyone is currently self-quarantining, social media is booming. In fact, people are using it to connect more than ever before. This also presents the perfect opportunity for brands to advertise to their target audience. Here is why it's such a good time for social media advertising, as well as what it can bring to you brand.
The Role of Social Media Advertising during a Pandemic
In recent times, traditional marketing has taken a hit, especially with the amount of brick-and-mortar businesses suffering.
Therefore, with less people out and about in stores, brands are emphasizing online, digital ads. In other words, businesses are starting to increase their spending on social advertising.
Besides, with sports and events cancelled and many non-essential businesses in limbo, advertising your company during this pandemic is paramount. Here are some ways that social media advertising could potentially uplift your brand during these hard times: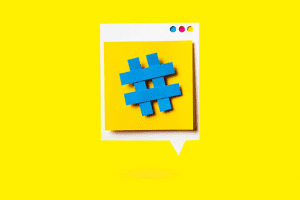 How Social Media Advertising Can Immediately Help your Brand
Brand Recognition
When used correctly, social media advertising can expose your brand to more individuals, ideally those in your target audience. Since more people are exploring social media for a greater time on average, you'll have a better opportunity to reach them.
Brand recognition can sometimes even mold your image and help you become top of mind with audiences. With this enhanced credibility, people may eventually see you as respected experts in your field.
Conversion Rates
With business drying up for so many companies, sales are more vital than ever before. Therefore, since social advertising can increase recognition, more people may visit your website.
When more people visit your website, you will have a greater chance to convert them to leads. And everyone knows that more leads can help pave the way for more sales and higher profits.
Search Ranking
Social media advertising isn't exactly the main driver of search engine optimization. However, it can occasionally improve a brand's ranking on search engine result pages. Social listings and ads mean more traffic, which does help your ranking. So, it's definitely not a stretch to link the two!
During times like these, social media advertising is more important than ever for small businesses. So, if you're a local company looking to grow, you might want to consider it. And when you do decide, we'll be there to help throughout the process!