On social media, platforms like Facebook, Twitter and Instagram usually receive the most attention from brands. However, depending on your field or industry, relying only on them may not always be the best idea. Sometimes, other sites like LinkedIn are exactly what's needed to take your company's social media marketing to the next level. To get started, check out some of these official LinkedIn marketing tips for brands.
The Top LinkedIn Marketing Tips for Beginners
1.      Don't Neglect your Profile
When it comes to your LinkedIn Company Page, you need to fill out as many details as possible. Sure, it might be obvious to include company name, description and a profile picture. However, some businesses find success adding other information, such as:
Website URL
Company size
Company type
Industry
Location
After all, you want to provide enough facts and figures in order to interest and appeal to potential followers. That's why your company description is so important. It gives users a complete snapshot of your company and its message in your own words—so make it count.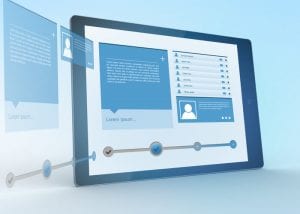 2.      Post, then Post Again
Obviously, posting valuable, interesting content is a priority of social media marketing. You must always be consistently posting new, exciting content for your followers, or you might lose their attention pretty quickly. Even if you're just sharing relevant industry news, you just need to always be posting.
Believe it or not, although the prospect might seem attractive, "sales-y," jargon-heavy content isn't usually successful on this platform. Ideally, you should be trying to help make your followers' lives easier by addressing their relevant pain points.
Also, to determine if your LinkedIn marketing strategy is working, clicks, shares and comments are typically a solid indicator.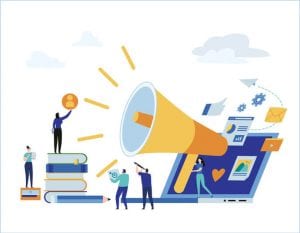 3.      Utilize Employees
Many people don't know this but utilizing colleagues and employees is an underrated LinkedIn marketing tip. Besides, who else is going to be a better brand evangelist than the people who actually work for your brand?
There isn't even much to it. They must simply engage with your content through comments, likes, shares, you name it. Just make sure that employees link their profile to your company page so other users will know they work there.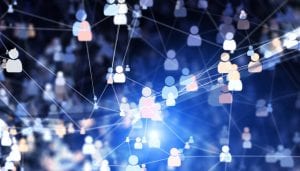 4.      Publish Ads
By now, you know that most social media sites have tons of advertising options and LinkedIn is no different. Since LinkedIn gathers information like professional interests, associations and skills from its members, ad targeting on the platform is a piece of cake.
It also comes in a wide range of options like Sponsored content, Text Ads and Sponsored InMail. Basically, you have no shortage of options. You just have to decide on the best format for your campaign, and then you'll be all set.
If you're looking to shine on this business-oriented social media platform, start with these important LinkedIn marketing tips.